Many people want to start their own business but don't know which product to sell. In this article, I will tell you some product ideas for new business in Pakistan. You can start these businesses with little investment and earn well.
Before starting the business do some market research about the product and choose the good location for selling your product. If you have experience or gain experience about the product, this will be your plus point because you can also provide the services for the product and can guide your customers better.
Keep reading the article to know the best product ideas for new business.
Product Ideas for New Business
Are you looking for product ideas for new business in Pakistan? Or are you looking to start the most cost-effective business in Pakistan with very little investment?
Following are the 12 best product ideas for new business in Pakistan with small investment.
Computer Accessories
Networking Devices
Security and Surveillance Equipment
Mobile Accessories
Car Spare Parts
Bike Spare Parts
Machinery Spare Parts
Hardware Items and tools
Wall Paneling

Clothing
Home Automation
Decorative Items

Nowadays computer has become the need of the day, and this need increases the demand for the computer accessories. You can sell computer accessories like mouse, keyboards, gaming keyboards, computer hardware parts, USB device, LCD, drafting pad, and many other accessories. The need for the computer accessories will not be going to decrease because everything in Pakistan is becoming online and this technology is futuristic. Models may change, but the demand for the product will never end.
Networking devices are becoming popular these days. As it is consumers for both business and home use as the internet is now part of our daily life. The best quality and high speed networking devices increase the productivity of the user and also allowing him to transmit large files easily, like audio and video files. All you have to do is set up a shop in the electronics market and display your networking devices to sell.
Security and  Surveillance Equipment
The demand for security and surveillance equipment is increased, for check and balance and security purpose. It has been noticed that DVRs, security and IP cameras are hot sellers across Pakistan. The security equipment is purchased for homes as well as for commercial usage. There is a good margin in these types of equipment, and if you provide installation services, the income will be good. Try to get orders from industries because lots of equipment is required for industries surveillance and you will earn well. This is the best product idea for new business, nowadays.
Mobile accessories are high in demand. As smartphone has reduced the usage of old keypad phones, the usage of mobile accessories is increased. Before the smartphone, there were very fewer accessories, but these days many types of accessories are being made like mobile covers, protective tempered glass, earphones, and a lot more other accessories. This is a very good business idea, and you can start it with very less investment.
In Pakistan, people mostly buy second hand cars. For proper maintenance, they are always in need of car spare parts. All you need is to buy a shop or get a shop at rent to start this car spare parts business. The shop location should be accessible to customers easily. Spare parts are purchased for commercial and private vehicles, and genuine parts are preferred because of their durability. You can sell bumpers, head or tail lights, car modification parts, tire and rim, and other small or big parts.
Bike spare parts are also the hot sellers in Pakistan. People always like to modify their bikes to make it look more sporty and beautiful. Along with bike handles, mufflers, lights, tires, and other main parts, small modification parts like designed sticker tapes, seat covers, loud horns, and other accessories are also trending.
As the industries are growing fast and labor work is being minimized by machinery, and use of the machinery is getting higher these days. All these machinery needs repair or change of parts or an upgrade, there arises the need for spare parts. You can start with any machinery parts like the washing machine, fans, water pumps, heavy machinery, and others. Spare parts are high in demand nowadays.
Everyone needs tools and hardware to make and fix things. Hardware item never loses its market; it is like a basic need. You can offer the latest hardware items and tools, to start your business and this is cheap to start. You don't have to put a huge amount of investment in this business.
Wall paneling is really trending in Pakistan. It is elegant, have many designs, easy to wash, reduces the cost of the repaint, and it also covers the humid wall. This product is new in Pakistan, and many people are using it in their homes and offices. So basically it is a good product idea for new business.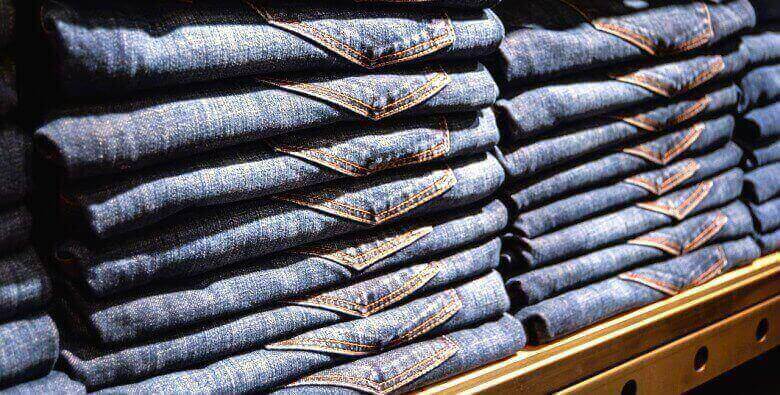 Clothing business is very good in Pakistan but make sure you offer good quality clothes. If you sell good quality clothes, people will come to your shop again and again. You can earn well by selling only jeans and t-shirts in the shop. Clothes are the basic need, and every now and then people buy clothes.
Home automation products are revolutionizing. These products are made for the comfort of the people. As you know people are becoming lazy and trying to do a thing with less effort or even no effort, home automation products are good for them. These products are not trending right now in the Pakistani market, but I believe this will be the future hot seller product. With home automation systems you can control your home with smartphone or remote control. This is the right time to start this business because very fewer people are thinking of this right now and you could be the one already selling the home automation products when it is trending.
Everyone like to decorate their house and make it look beautiful, even in offices decorative products are used. Decoration shop is also a good idea to start a business. You can sell vintage looking items, photo frames, sceneries, and many more.
Note: Keep one thing in mind while starting a business, be honest and always sell good quality products. I hope these product ideas for new business helps you find the right product for your business.